NWOR Vendors
Who should I visit at the Rally?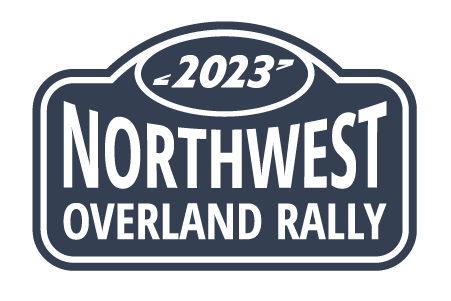 2023 NWOR Vendors
This is a list of vendors that attended the 2022 NWOR plus new 2023 vendors who have signed up so far. The list is continuously growing but sometimes it takes us a while to update it, so if you want to know if a specific vendor has confirmed, reach out to us.
7P OVERLAND
7P Overland is a technical driving and travel skills training company based in Colorado with world-wide training and adventure offerings. While our location and terrain may vary greatly, our commitment to best practice, environmentally-responsible and safe off-pavement adventure does not. Our mission is to inspire, educate and equip individuals with practical experience and knowledge to explore the world with curiosity, wonder and respect for our planet and all its diverse cultures.
ADVENTURE IMPORTS
The exclusive importer of Maxtrax and Indeflate systems.
ARB 4X4 ACCESSORIES
ARB's product range contains a host of different accessories, from vehicle specific applications to a range of accessories which are suitable no matter what vehicle you own. Today, ARB is Australia's largest manufacturer and distributor of 4×4 accessories. Look for us in the MULE booth.
ASCENSION VANS
Ascension Vans helps assist others to transform their van into a home without limitations. We can help with the little details like window and fan installation all the way to a full van build ready to drive out on the next adventure.
AMERICAN EXPEDITION VEHICLES
Since 1997 American Expedition Vehicles (AEV) has become the world's premier supplier of OE-quality, performance-driven aftermarket parts and accessories for vehicles geared specifically to off-road recreational driving and overland adventure travel.
ASR OFFROAD
When it comes to quality Synthetic Rope slings and other gear, ASR provides you with an awesome product at the best possible value.  
AT OVERLAND EQUIPMENT
AT Overland is one of the few companies in North America offering a comprehensive Overland fitment center with expert consultation on all things Overland. We outfit and modify vehicles, and provide truck toppers, campers, storage solutions, roof tents, heating, cooling, refrigeration and cooking accessories that were not available to the fledgling Overland community in North America when we started 20 years ago.
AUTOHOME USA
An original Italian invention from 1958, the Autohome vehicle roof tent has been the companion of adventurers, explorers, and travelers worldwide for well over sixty years. Today Autohome continues to innovate with a full line of tents and accessories.
BACKROAD 4WD TRAINING
Follow your Passion, and Good Things Will Come. This passion for the outdoors drives us. We want to share our experiences, knowledge, and training with anyone who wants to learn. I4WDTA Certified Trainers.
BEYOND CLOTHING
Beyond builds cold weather gear and survival clothing systems designed to keep you thriving in the world's wildest places. Based in Seattle, WA.
CASCADIA 4X4
Cascadia 4×4 specializes in the production of high quality parts and accessories for off-road vehicles.
CASCADIA VEHICLE TENTS (CVT)
Cascadia Vehicle Tents was created to be more than just a company. We are a community, an idea that a family built from integrity and communication will always prosper. The belief that giving all your heart to something is the purest form of commitment, and through this commitment a mere product can be transformed into a life-changing service. We put our name on everything we do as a promise to you, our family, and we embrace our responsibility of getting families back outdoors.
CAWOOD ANCHOR USA
Cawood Anchor USA imports and sells high quality South African made Ground Sheet Stakes and Guy Line Anchors. 
CBI OFF ROAD FAB
We maximize your vehicles functionality and enhance your build through American-made, engineered armor and products.
COMEUP WINCH
COMEUP products are distributed in more than 60 countries on 5 continents. We provide standard products as well as products designed specifically for OEM applications. Offroaders around the world rely on our standard recovery winch products to get back home.
DARCHE OUTDOOR GEAR
For 30 years, Darche has been Australia's top camping & overland brand. Featuring roof-top tents, awnings, swags and sleeping gear.
DEFENDERS NORTHWEST
Defenders Northwest is a restoration parts supplier for the ever-growing community of Defender owners and enthusiasts in the USA. From simple service parts like oil-filters, to full restoration foundation items like replacement chassis, we stock only parts for the Defender 90, 110, and 130. We also perform limited repair and fabrication projects in-house as production schedules permit, specializing in 300Tdi powered Defender 110 frame-off restorations for expedition, recreation, or daily-use.
DELTA VEHICLE SYSTEMS
Performance Equipment And Gear For The Adventurer In Us All. Headquartered in the Rocky Mountains.
DEEP CYCLE SYSTEMS
DCS deep cycle Lithium Batteries deliver safe lithium phosphate (LFP) & Titanate (LTO) energy storage solutions for a wide variety of applications
DIODE DYNAMICS
USA-made LED lighting for all makes and models! Plug-and-play lighting upgrades for your vehicle.
DOD OUTDOORS
DOD is a leading outdoor gear company from Japan, developed for those who favor thoughtfulness of design, style, and quality. Our gear makes camping delightful, whether sleeping, lounging, cooking, or eating. We bring cozy outdoors.
DRAGON FLY TARPS
Dragon Fly Tarps were created out of the desire for serious weather protection while camping on the river. Designed and built in Idaho, Dragon Fly Tarps are light weight and versatile. Beautiful and rugged, these tarps are ready for your next adventure. What Adventure Will You Choose?
ENGEL COOLERS
The original and still the best, Engel Coolers are the gold standard in high-performance, durable and affordable coolers, and so much more. Since 1962 people who've needed to keep things cold have turned to Engel, the pioneer in cooling & portable refrigeration. Look for us in the Adventure Ready booth.
EQUIPT EXPEDITION OUTFITTERS
More than a decade ago, Equipt became the first American company to import high-quality, vehicle expedition equipment from across the globe. Since our humble beginnings, we have risen to become the go-to leader within the adventure travel industry, continuing to deliver a diverse portfolio of reliable, long-lasting products backed by unparalleled customer service. From shelter solutions to portable fridges, our ever-growing selection of best-in-class gear increases your capability, comfort, and confidence during any adventure.
ESPLORI
Esplori is the Sprinter van conversion company for those who do. Designed for actual use and everyday adventure, our Sprinter products offer comfortable camping with a lighter footprint. So you can easily pack it up, move it out, and hit the road. And when you get home from your adventure? Wipe it down and do it all over again.
EXPEDITION ESSENTIALS
We are a veteran and family owned company, we are adventurers at heart and have a passion for exploration. As such, all products from Expedition Essentials are "Built By Adventure": created from necessity, from time spent exploring on the trail and in the back-country. Our products are entirely original, designed by us, and manufactured in the USA.
EVERGREEN OFFROAD
Evergreen Offroad is a Seattle, WA based company founded by passionate vehicle based world travelers and out door explorers. Find everything you need for your overland, 4×4 and camping adventure.
FAB FOURS
Since 2004, Fab Fours has been manufacturing some of the best truck and Jeep steel bumpers, armor, and accessories that can be found on the market. Always challenging themselves to be the most innovative and cutting edge manufacturer they can be, the Fab Fours team consistently finds new ways to design and produce high-end aftermarket bumpers.
FABTECH MOTORSPORTS
Fabtech is a leader in the offroad industry, designing and manufacturing quality lift kits for Chevy, Ford, Ram, Jeep, Hummer, Nissan, and Toyota.
FACTOR 55
We are an engineering design firm specializing in mechanical design and analysis of products for the off-road enthusiast.
FIRE FLEET MAINTENANCE
We are pleased to bring you Victron Energy shore power chargers, inverters, inverter/chargers, system monitoring equipment and special Fire Fleet Mods!
FOUR WHEEL CAMPERS
From truck type, to camper models and pricing, build your Pop-up Camper Based on Truck Types.
GLOBE TREKKER LLC
The Globe Trekker, LLC Mission is "To provide the best USA Made quality recreational mobile shelters kits by combining outstanding engineering and high-quality materials fit for a king to the everyday off-road enthusiast, adventure camper, and tiny home aficionado."
GO FAST CAMPERS
GFC makes truck campers and roof top tents that help people connect with themselves, with each other, and with their environment—but we also care about how those campers are made. So we develop the automated systems required to make them, and manufacture everything in-house in Belgrade, Montana. In doing so, we're a lighthouse to show other small businesses how they can return to manufacturing by leveraging automation.
GOOSE GEAR
Goose-Gear is a premium manufacturer of custom storage solutions for the overland adventurist.
HEST
We designed and built the most comfortable camping mattresses, sleeping pads and pillows with enhanced memory foam that takes all the best things from your home bed and packaged it up into a portable, deluxe experience for under the stars. Play all day. Sleep well all night.
LANDCRUISER NW
We are LandCruiser NW Inc, Land Cruiser specialists in Portland, Oregon. For almost 20 years we have been Consulting, inspecting, building, restoring, and converting, everything from early FJ25's to the new 200 series Land Cruiser's. Additionally, the shop designs, fabricates and manufactures off road parts to suit customers' needs.
LASFIT
Custom Fit LED Lighting & TPE Floor Mats.
MAMMOTH OVERLAND
Designed and built by industry leading aerospace engineers the Mammoth trailer is in a class of its own. Using the same materials and manufacturing techniques we use to build modern airplanes we designed this trailer to provide the most comfortable amenities on the most rugged and remote adventures.
MAPLE GROVE RV
We are a locally owned family business fully invested to bring you the very best sales and service experience possible. Founded in 2001, we have been in business for over fifteen years. We supply a variety of solutions for every budget.
MAXTRAXX
MAXTRAX is the innovative, lightweight vehicle recovery device that's Australian designed, engineered and manufactured, PATENTED and rigorously tried, tested, trusted and proven in the world's toughest off-road events and expeditions as the SAFE, SIMPLE, QUICK and EASY method of 4WD vehicle recovery from SAND, MUD, SLUSH and SNOW. MAXTRAX can reduce "down time" as most recoveries can typically be performed by just one person. There's no need for another vehicle or anchor point and there are no potentially dangerous, highly stressed components. A MAXTRAX recovery is designed with SAFETY as paramount; it all happens at a gentle pace.
MCLEAN METALWORKS
Adventure Hammock Systems by McLean Metalworks is the premier manufacturer of vehicle-mounted hammock systems.
MIKE'S CUSTOM TOYS
Mike's Custom Toys specializes in Off-Road, and Overland Adventure Suspension and Accessories. We handle Setup and Installation, as well as Re-Gearing and Performance Shock Rebuilding.
MULE EXPEDITION OUTFITTERS
Mule Expedition Outfitters isn't your typical overland vehicle outfitter. Mule has assembled a team with a combined 250+ years of off-roading and overlanding experience. With this kind of experiential knowledge, rest assured, product, and vehicle-outfitting will be recommended based on quality product and hands-on experience. Contact us today and let us help you build your current or next adventure vehicle.
NEXT JUMP OUTFITTERS
Next Jump Outfitters is on a mission to transform the way people live, work and play. We rig trucks, trailers, and boats with our efficient and modular design to keep jumping from adventure to adventure.
NINKASI BREWING
Ninkasi Brewing Company is dedicated to brewing the highest quality beverages in support of culture, community, and the uniqueness of each individual and their passions—while evoking as much enjoyment as possible along the way. Look for us in the AT Overland booth.
NIMBL VEHICLES
Agile yet sturdy, lightweight yet compact, minimal yet functional, our campers strike a matchless balance, allowing you to enjoy any vista on earth in safety and comfort. Some views have to be earned, and we've put in the work to help more adventurers find them.
NITRO GEAR & AXLE
Nitro Gear & Axle strives to provide the highest quality differential components available. We take the steps necessary to ensure our parts are dependable. Our product range is continually growing to meet the needs of consumers for new ratios and applications. At Nitro we know differentials, and know what it takes to provide you with high quality components.
NORTHWEST OVERLAND
Northwest Overland is an online based community dedicated to promoting adventure travel, vehicle dependent overland style expeditions, outdoor enthusiast participant based activities and environmentally responsible, exploration and education.
OSCAR OVERLANDING
Unique high-quality storage solutions designed and built by Overlanding enthusiasts in Oregon. 
OUTDOORX4 MAGAZINE
OutdoorX4 Magazine is a uniquely engaging print and digital magazine for responsible vehicle-based adventure travel, including overlanding, with family-friendly content that resonates with a broad audience of adventurers whether in a 4×4 vehicle, on two-wheels, in a canoe or kayak, or traveling by foot. OutdoorX4 is focused is on auditory and visual storytelling that appeals to the broadest range of outdoors enthusiast while providing expert advice in the field as well as dynamic photography and editorial that inspires.
OVERLAND ADVENTURE TRUCK
Landcraft Campers by Overland Adventure Truck offers light weight standard slide in campers and "Flat Bed" models for the the "TRUE" enthusiast who is looking for strength, durability and Quality with all-weather capability unmatched.
OVERLAND BOUND
We are a vehicle dependent travel organization that creates social software so you can connect to our worldwide community to share information and resources, and help the environment.
OVERLAND TRAINING CANADA
Overland Training Canada is the leading provider of high quality education for the commercial, industrial and recreational sector – specializing in off highway driver or operator training.
OVERLAND TRUCKSTORE
Overland Truck Store  is an automotive dealership in Bremerton, featuring new and used Auto from Toyota service, and accessories near Tracyton and Enetai.
OVERLAND JOURNAL
The publication for environmentally responsible, worldwide vehicle-supported expedition and adventure travel.
OVERLAND KITCHEN
We prove solutions that serve all sorts of flatbed vehicles, adventurers, campers, and out-door-enthusiasts seeking to spend more time on their past-time than loading their kitchen and coolers from truck to picnic table – now it's all in one! Join the many keen and outgoing individuals and Jeep Kitchen friends who take to their next "big adventure" with the use of our lightweight, specially designed, featured kitchens great for almost any vehicle.
OVERLAND SOLAR
Overland Solar has been the leader in dependable portable systems for Overlanders, Adventurers, and Military Units across the world since 2007. Overland Solar manufactures high quality portable solar panel kits which clip directly into any batter.
OVERLAND THE AMERICAS
After an amazing 4 years touring through 23 countries in the Americas, Ernesto and Taisa are now sharing their knowledge with others, helping with vehicle importing and other specialty services.
OVERLAND WASHINGTON
Overland Washington's 2022 4Runner was designed to provide an all-inclusive overland vehicle rental experience. It's built with top-of-the-line gear, luxury accessories, and industry-leading safety features. It even has a dash mount camera to record your expeditions.
PRINSU DESIGN STUDIOS
Specializing in the Practical, Innovative, and Sustainable design of outdoor spaces, products, and gear.
RAM MOUNTS
RAM® Mounts is the industry leader in rugged motorcycle and car phone mounts, rugged tablet mounts for trucks, forklift mounts, and more.
REBELLE RALLY
The Rebelle Rally is the first women's off-road navigation rally raid in the United States. Blending the love of driving with the ultimate challenge of precise navigation, the Rebelle tests your skills over 8 days of competition. It is not a race for speed, but a unique and demanding event based on the elements of headings, hidden checkpoints, time, and distance using maps, compass, and roadbook.
RHINO-RACK
We make durable and easy-to-use roof racks, luggage boxes, bike carriers, kayak carriers, load securing accessories and more. With customised products and the latest in carrier technology, you can rely on Rhino-Rack to transform your vehicle for work, play, or anything in between.
RIGID GEAR
A source for high quality outdoor gear. Specializing in knives and axes from Scandinavia.
RYDAWELL BUILDS
RYDAWELL BUILDS  is a design/build van conversion + woodworking company located in Seattle, Washington, U.S.A. Our primary focus of work is custom van creations, furniture, built-ins and fine cabinetry.
SUPER PACIFIC
The Switchback X1 is a lightweight wedge-style camper, designed for you to hit the road when the bell rings on Friday. Find your spot and set up your camp in mere minutes.
TEMBOTUSK
Almost all the products we produce come out of a personal need. We manufacture robust, durable gear because we don't like to buy the same gear twice. Our gear is designed to last a life time or more and if it doesn't we will replace it. TemboTusk manufactured products are made in America using American labor and materials.
TERN OVERLAND
Premier supplier of camper windows, doors, and components that are simple by design, innovative, and engineered for endurance.
TETON OVERLAND SHOW
Idaho's largest Overland Show/Expo held at Snake River Landing
THE ROAD CHOSE ME
Books and cool gear related to Dan Grec's epic overland journeys.
THRIVING HART NW
Thriving Hart NW provides healthy, nutritious foods that are easy to use, have a long shelf life and taste great.
TIRE-RITE
Hand assembled tire pressure gauges with high quality components at a great price. For backyard to professional mechanics and everyday drivers.
TOTAL CHAOS FABRICATION
The fabrication specialists at TOTAL CHAOS pride themselves on manufacturing only the highest quality hand crafted parts. For over 25 years we have been affiliated in the sport of off road participating as racers, chasers, spectators, weekend warriors, customers and a manufacturer.
TRAILREADY
The highest quality components produced in-house at our facility in Mount Vernon WA
TRAILSIDE TABLE
Trailside Table is all about elevating your camp cooking experience. Our products are designed specifically for people who enjoy the process of cooking outdoors as much as they enjoy being out in nature. We also strongly believe in sharing outdoor cooking tips and techniques to help every adventurer elevate their base camp.
VAN COMPASS
Van Compass™ strives to develop revolutionary, high end suspension, armor and components specifically tailored to improving the on and off road capabilities.
VETERAN OVERLAND
Veteran Overland was created in 2016 by 2 combat Veterans who had a vision of helping our brothers and sisters through a common ground. Veteran Overland is focused on increasing RESILIENCE within the Veteran community through the proven healing power of CONNECTION, the positive mental perspective of the OUTDOORS and the need for post-service skill building through OVERLANDING⁠.
VIVID LUMEN INDUSTRIES
Top quality LED Lighting, LED headlight bulbs, fog lights and more.
WARN INDUSTRIES
We're the industry leader for a reason. Since 1948 Warn Industries has built its reputation on manufacturing the very best winches, bumpers, and accessories that are designed, engineered and tested for reliability, durability and, of course, for the love of off-roading. When you go prepared, you get to keep going.
YOLO FAMILY VANS
We have led many engineering projects ranging from aerospace, medical devices, precision mechanics to custom-built homes. With our unique experiences and full-time global expedition travel, we want to use our combined knowledge to build well-engineered expedition vehicles and innovative DIY kits.